With Mobile Devices, paying is easy. Make secure purchases in person or online straight from your mobile wallet. Now, Mutual CU loan payments can be conveniently made on the go, 24/7.
Digital Wallet
Pay in an easier way — no more counting change or carrying cards
Easily set up payment information
Add multiple cards to your device for extra convenience
Keep purchases private — card data is never directly transmitted to retailers
Easily protect your accounts if you lose your device
View a list of eligible Apple Pay devices.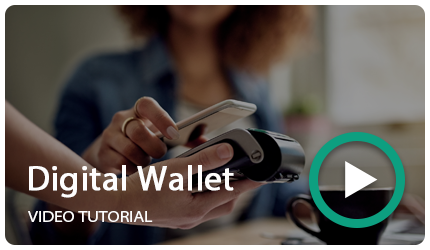 Loan Payments
Fast, convenient way to make your Mutual CU loan payment
Payment flexibility using various payment methods
Easily set up payment information
How do I register?
You can either choose to register for recurring payments or select express pay which allows you to make a one-time payment without registering your account.
What loans can I pay with this method?
You can make a loan payment to any loan type with the exception of a first mortgage and credit card loans.
Is there a fee for using this service?
There is a $5.99 convenience fee when paying online or by phone.
Is there a limit on how much can be paid?
Payments done online have a maximum payment amount of $3,000.00. For payments above that amount, you will need to call 877-457-3654 option 0 for the call center for assistance with this payment.
Zelle®
Zelle is a convenient way to send money
using your mobile banking app or online banking account.
It's a fast, safe and easy way to send and receive money. With Zelle you can easily split the cost of a bill, request money for a group gift or pay back your roommate for your share of the rent" "It's Safe – Access Zelle from your online banking account or mobile app.
It's fast – Delivery is typically within minutes between enrolled users.2
It's useful – Send money to nearly anyone that you know and trust.1
It's easy – No need to reenter your information, it is all there."