Volunteers
Mutual Credit Union relies on 12 volunteers to look to the best interest of its members.
The Board of Directors is comprised of 9 volunteers with 3 year staggered terms who are elected by the Mutual CU members at the annual meeting.
While Mutual Credit Union has a President and staff to manage the day to day affairs and direction of the credit union, the Board of Directors is tasked with the general management of affairs, funds and records of Mutual Credit Union.
Along with the Board of Directors, the Supervisory Committee is made up of 3 volunteers also elected to 3-year terms at the annual meeting. The Supervisory Committee is responsible for the auditing of receipts, disbursements, income, assets, and liabilities of the credit union.
Annual Meeting
In compliance with the bylaws of Mutual Credit Union, a meeting is held each year prior to March 31st where all members of the credit union are urged to attend and participate in determining the direction of the credit union.
The annual meeting is the time for volunteer elections — every year, 3 board member seats and 1 supervisory committee seat comes up for re-election and the members of the credit union vote for the candidates to sit on the Board of Directors and Supervisory Committee.
This is one of the special actions that makes being a member of a credit union unique and rewarding. Members have a say in the future of the credit union by selecting the Board of Directors. We also have a lot of fun at our annual meetings; with food, games and prizes — taking part in the future of your financial institution couldn't be more rewarding!
The Mutual Credit Union Board of Directors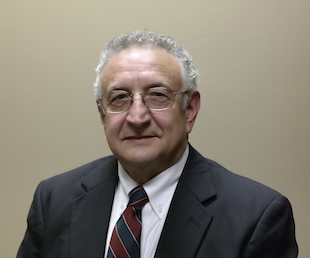 Jerry Dean, Chairman
Jerry Dean, CCUV, has lived in Vicksburg and has been a Mutual Credit Union member since 1978. Prior to serving as a Director for the board, Dean served 10 years on the Supervisory Committee, the last four as Chairman. In 2012, he was the first credit union volunteer in Mississippi to receive the designation of Certified Credit Union Volunteer (CCUV), Board of Directors, from the Credit Union National Association. He was awarded a second CCUV, Supervisory Committee, in 2013. He completed the Credit Union Volunteer Achievement Program and the Management Enrichment Training Program and graduated in 2014 from the National Association of Credit Unions Supervisory and Audit Committee University, increasing his knowledge and effectiveness as a Supervisory Committee Member. He also completed courses in Compliance Regulations and received the Compliance Achievement Award. Mr. Dean has a bachelor's degree in Agricultural Economics from Mississippi State University and retired from the Vicksburg District, Army Corps of Engineers in 2009, having served as an Economist, an Information Technology Branch Chief and an IT Project Manager in Corporate Information. He is a member of the Vicksburg Lions Club and received the Melvin Jones Fellowship Award, Lions Clubs International's highest award. He is also a Past President of the Warren County MSU Alumni Association, a Master Gardener, and Past President of the local chapter of the National Active and Retired Federal Employees (NARFE). He is a retired member of the U.S. Army Reserve and a member of Crawford Street United Methodist Church.
---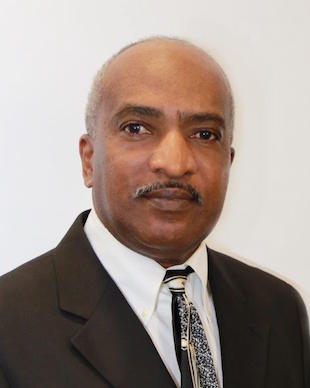 Leonard Murrell, Vice Chairman
Leonard Murrell has 17 years of experience as a member of the Mutual Credit Union Board of Directors. Before retiring as Chief of the Contracts and Administrative Section of Operations Division for the U.S. Army Corps of Engineers, Murrell was responsible for the management and administration of contracts for services, maintenance, construction and supplies at flood control projects within Arkansas, Louisiana and Mississippi. His skills include financial management, reliability, teamwork, problem solving, communication, creative thinking and diplomacy. Murrell has also played active leadership roles in the community, serving as lieutenant governor of Kiwanis Division 15 (Louisiana, Mississippi and West Tennessee District) and president of the Port City Kiwanis Club. He has also been a committee member for the United Way of West Central Mississippi and served on the board of directors for Vicksburg Chapter American Red Cross, State Service Counsel American Red Cross and Calvary Baptist Church, where he was also lead volunteer for the Salvation Army meals program supported by the church. Murrell and his wife, Doris, have three daughters: Leandra, Chandria and Alexis.
---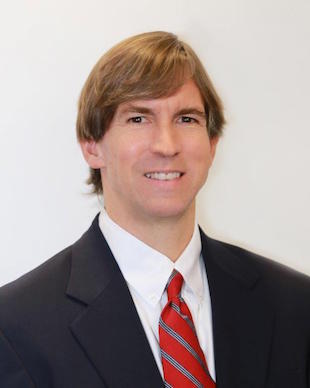 Rick Vessell, Treasurer
Rick Vessell is a lifelong resident of Vicksburg and has been serving as a Mutual Credit Union volunteer since 2015. As chief financial officer (CFO) of Warren Yazoo Behavioral Health for the past 22 years, Vessell is responsible for all financial and technology-related aspects of the organization. He also serves on the management team and reports quarterly financials to the board. Prior to his role at Warren Yazoo Behavioral Health, Vessell worked for four years as a teller while attending college and for six years as an auditor for certified public accounting (CPA) firms, where he worked extensively with banking and financial institution clients. As a CPA and CITP (Certified Information Technology Professional) with experience in auditing financial institutions, as well as a CFO with nonprofit management and communications skills, Vessell says he has the ability to "see the big picture" of the credit union. He is also a 25-year member, former president and board member of the Vicksburg Kiwanis Club; former president of MSU Alumni, Warren County; current board member and treasurer of Wisconsin Cove, Inc. and Cornerstone Apartments (housing providers for elderly and disabled individuals); and current band parent volunteer at Vicksburg Catholic Schools. Vessell and his wife of more than 22 years, Jill, have two wonderful children, Kori, 21, and Kaleb, 17.
---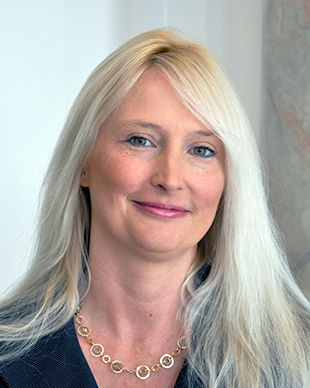 Tonya Acuff, Secretary
Tonya Leigh Acuff is a lifelong resident of Vicksburg and is proudly serving the members of Mutual Credit Union as a director elected in 2016. Acuff has worked for the U.S. Army Corps of Engineers for 15 years, where she is currently a program manager who oversees the regional regulatory program of the Mississippi Valley Division. This is a $26 million dollar program encompassing six districts, whose territory stretches from the Gulf of Mexico to the Canadian border. To ensure all districts are providing consistent information to the public by applying the proper laws and regulations, Acuff must use her strong organizational, budgeting, program management and interpersonal skills to coordinate with the districts, office headquarters and internal building personnel. Acuff also serves on an internal building committee, the Mississippi River Commission (MRC) Benefit Association, which provides employee recreational services for staff in the MRC building. In her free time, Acuff enjoys spending time with her family and friends, fishing and working outside in the yard.
---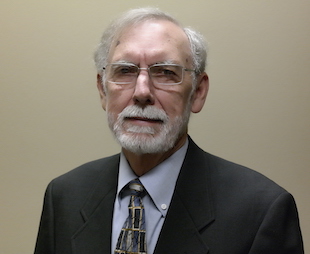 Billy Bridges
Billy C. Bridges has volunteered as a Trustee, Vice Chairman and Chairman of the Mutual Credit Union Board and supported improvements that include merging with Raymond Credit Union and opening the Yazoo City Branch. For 17 years, he has served as a Director of the Mississippi Credit Union Association, where he is Vice Chairman of the Board, and he has lobbied Congress in support of credit union initiatives. A graduate of the Defense Information School, he was Chief of the Public Affairs Office of the U.S. Army Engineer Research and Development Center and also worked as a Public Relations Manager and Subject Matter Expert contractor supporting the U.S. Army Corps of Engineers. Now retired, Mr. Bridges is a Certified Tree Farmer and member of the Mississippi and Attala County Forestry Associations. He is active in many church and community activities. Community support has included the Vicksburg-Warren Chamber of Commerce, Economic Development Foundation, United Way of West Central Mississippi Vicksburg-Warren Alliance, Mississippi Sciences Network and statewide People Against Litter organizations. He and his wife, Jaynie, have two children and four grandchildren.
---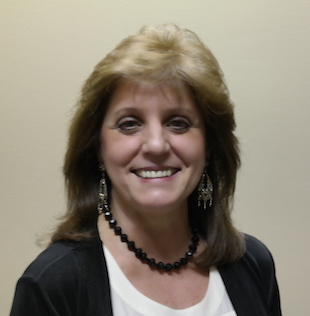 Donna Hardy
Donna Farris Hardy, a Vicksburg native, has been a Mutual Credit Union member for over 50 years and has served on the Board of Directors for 20 years, the last eight as Vice Chairman of the Board. Ms. Hardy received her bachelor's degree from the University of Southern Mississippi in 1975. Currently she is an elected official in her second term as Warren County Chancery Clerk, where she serves as Clerk to the Board of Supervisors, the Chancery Court, the Vicksburg Bridge Commission and the Warren County Port Commission. She is responsible for the collection of all delinquent property taxes and is the recorder and custodian of all County, Chancery Court and land records. Previously, she worked for 31 years with Warren Yazoo Mental Health Center in a variety of clinical, supervisory and management positions. The agency's three in-patient treatment facilities and the Psychiatric Clinic came under her leadership, including the construction and management of affordable housing units for the disabled. Ms. Hardy is a member of the Warren County Chamber of Commerce, where she served as a past Director, and an active member of St. George Orthodox Church. She and her husband, Rick, have three sons.
---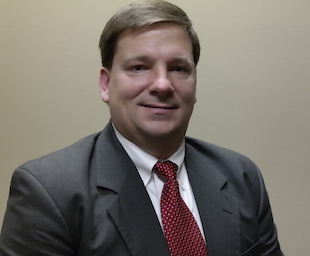 Jeb Tingle
Jeb Tingle is a Vicksburg native who has been a Mutual Credit Union member for over 26 years. Mr. Tingle, who has served on Mutual's Board of Directors for over seven years, is fiscally conservative and a strong proponent of modernizing MCU. He earned his bachelor's and master's degrees from Mississippi State University and is pursuing his doctorate from the University of Illinois. As Senior Research Engineer in the Geotechnical and Structures Laboratory of the U.S. Army Engineer Research and Development Center, he manages and directs research and development programs in excess of $30M. Mr. Tingle is an internationally recognized expert in his profession, with over 70 technical publications and membership in many technical societies. He is also a member of Crossway Baptist Church. Mr. Tingle and his wife, Shelley, have two daughters and one son.
---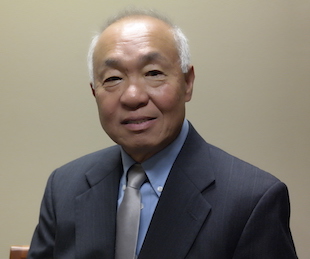 Joe Tom
Joe Tom was born and raised in Vicksburg. He and his wife Judy have three sons: Jay, Chris, Joe Jr. and six grandchildren. All are members of Mutual Credit Union. Mr. Tom has been a member of Mutual Credit Union since 1977. He served as a volunteer on the Credit Committee for 12 years from 1989 to 2001, serving as Committee Chairman for the last five years. Mr. Tom, who recently retired after 33 years of service as a Research Civil Engineer with the U.S. Army Engineer Research and Development Center (formerly the Waterways Experiment Station), worked in the Geotechnical and Structures Laboratory. Mr. Tom managed the Engineering Materials Laboratory, which tested and evaluated construction materials ranging from concrete to steel to plastics for projects throughout the world. Although retired, Mr. Tom is currently a registered Professional Engineer in Mississippi and an active member of the American Concrete Institute, the American Society of Testing and Materials, the Society of American Military Engineers, and the Association of State Dam Safety Officials. Mr. Tom attended the Vicksburg Public School System graduating from H.V. Cooper High School, attended Hinds Community College, and obtained an Engineering Degree from Mississippi State University, and has accumulated more than 30 semester hours of graduate school at MSU, LSU, Purdue, and Alabama. In addition to being a volunteer with Mutual Credit Union, Mr. Tom has volunteered for numerous organizations serving as an officer for such groups as the American Cancer Society's Relay for Life; Openwood Homeowners Association; the WES Castle Club; Vicksburg Soccer Organization; Warren Central's PTA, Band Boosters, and Soccer Club; Operation Desert Storm Homecoming; YMCA's football, T-ball, and soccer programs; and also volunteered for a tour to Bagram Air Force Base in Afghanistan for ERDC.
---
The Mutual Credit Union Supervisory Committee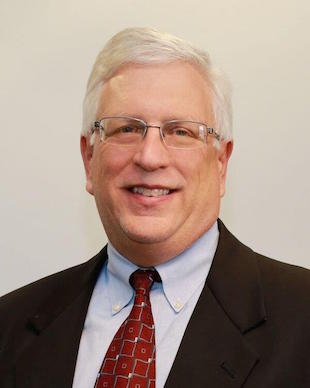 Charlie McKinnie, Chairman
Charles A. McKinnie has been a member of Mutual Credit Union since 1980 and has 20 years of experience as a Mutual volunteer, beginning in 1996 as a Credit Committee Alternate. He was ultimately elected to the Credit Committee, serving as Credit Committee Chairman until June 2006. In 2009, Charles started serving on the Supervisory Committee and is currently the chairman. He has attended numerous Credit Union Training Conferences and is a graduate of the National Association of Credit Union & Auditing Committee's NACUSAC University. Since his arrival in Vicksburg in 1980, Charles has worked for the Vicksburg District Corp of Engineers as a civil engineer and is project manager at the U.S. Army Corps of Engineers. Charles has volunteered in many Vicksburg community organizations, serving as the Vicksburg Chamber of Commerce Board chairman for two years and on several United Way Committees, as well as the Haven House Board. He is also a member of the Vicksburg Kiwanis Club and the Red Carpet Bowl committee, and he is currently vice-chair of the River Region Hospital Board. Charles is married to Susan Kennedy McKinnie, who recently retired from teaching for the VWSD after 27 years, and has two sons and two granddaughters. Charles loves being in the outdoors and in his shop, where he enjoys woodworking and welding.
---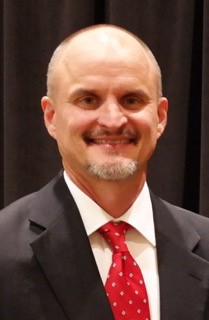 Ty Wamsley
Ty Wamsley has been a Mutual Credit Union member for 15 years, serving on MCU's Nominating Committee since 2011. Dr. Wamsley has a bachelor's degree in accounting from the University of Houston, a bachelor's in Civil Engineering from North Carolina State University, a master's in ocean engineering from Texas A&M University, and a doctorate degree in water resources engineering from Lund University in Sweden. He worked for over six years in public and corporate accounting and currently is a Supervisory Hydraulic Engineer in the Coastal and Hydraulics Laboratory (CHL) of the U.S. Army Engineer Research and Development Center. As Chief of the Flood and Storm Protection Division at CHL, he leads a team of engineers and scientists to deliver solutions to our nation's most challenging water resources problems. Dr. Wamsley is the author/co-author of over 40 journal articles, conference papers and technical reports. He is an active member of Crawford Street United Methodist Church. Dr. Wamsley and his wife, Lisa, have two sons and a daughter.
---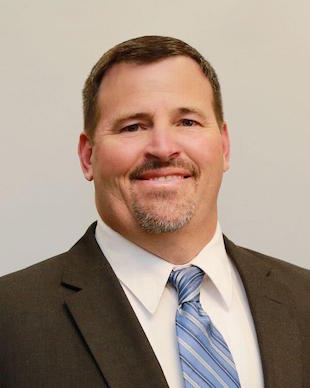 Ben Luckett
Ben Luckett, a lifelong resident of Vicksburg, has been a Mutual Credit Union member for 20 years. Luckett is currently employed as a Warren County tax assessor and is a Mississippi Certified Appraiser through the Centers of Governmental Technologies at Mississippi State University. He also holds an IAAO Course Assessment Evaluator I and II Mississippi Assessment Evaluator designation. Actively committed to community works, Luckett is a member of Northside Baptist Church, where he serves as Chairman of Deacons and Sunday school teacher. He was also American Cancer Society Relay for Life Logistics Chair from 2008-2011. Luckett and his wife, Kristy, have a 3-year-old daughter, Gracie.
Become a Volunteer
In an effort to ensure a succession plan is in place, Mutual Credit Union's Volunteers have established positions for those who are interested in being a part of the Volunteers in the future. The Associate Volunteer position allows interested parties the opportunity to participate in all Volunteer activities, except voting. This will allow the approved applicant to learn the position in order to be able to serve as a Volunteer in the future, ready to fill in the position seamlessly.
If you are interested in being an Associate Volunteer, please submit this application to the Mutual CU executive committee as detailed in the application.